Published January 6, 2019 at 3:40 pm - No Comments
A book with Brian Tracy, published in September of 2017. The title, "Ready, Set, Go!" highlights the idea that goals are achieved by moving in a predetermined direction. My chapter is titled, "My Lucky Power of the Mind." Click here to download it as a PDF document.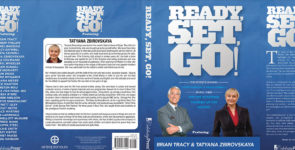 Published May 16, 2013 at 5:50 pm - No Comments
My new promotional reel coming soon.